Who We Are
CRAWFORD, SHANEY & RASCO, INC. is a group of licensed, private investigators dedicated to the excellence and development of private investigations and litigation support.
Our strength is generated from our commitment to our clients, our profession, and our community.
Our investigators are members in good standing of the United States Association of Professional Investigators, Georgia Association of Criminal Defense Lawyers (Associate contributing member), National Association of Investigative Specialists, NAPPS and other local and national professional organizations.
All investigators have outstanding reputations for prompt, accurate and dependable service. We have earned our respect and success by providing our clients with outstanding confidential professional services.
What We Do
PRIVATE INVESTIGATIONS

CRIMINAL DEFENSE INVESTIGATIONS: including capital, felony and misdemeanor cases
CIVIL CASE INVESTIGATIONS: including plaintiffs and defendants litigation, civil rights violations, personal injury, domestic relations, surveillance, skip traces


SERVICE OF PROCESS

Permanent Appointments issued in 14 Courts
Service in 15 surrounding counties
Most services complete in 72 hours


LITIGATION SUPPORT

Jury Selection Assistance
Trial Assistance
Legal Research
Specialized Assistance
From witness subpoenas and service of process
to trial notebooks and demonstrative evidence presentations,
we've got you covered!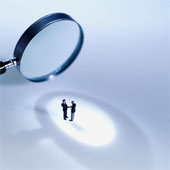 Crawford, Shaney & Rasco, Inc.
P O Box 1616 • Watkinsville, GA 30677
Phone: 706-614-9652 Fax: 866-610-5491
www.ga-investigations.com
e-mail: csrinc@gmail.com